We're open! And refreshed.
After a winter's work, we're open from Thursday 17 March. A lot has changed!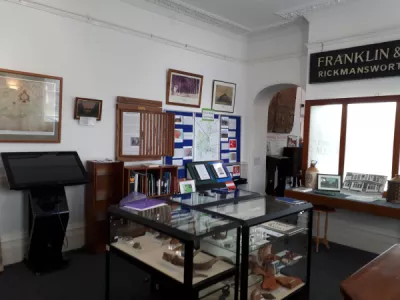 We closed on 18th December, and spent January and February on a refurbishment of our interior and new exhibits including a digital display - the 'kiosk'.

There's been a lot to be done, and now it is done. Mind you, we'll keep changing - our displays and exhibits, and the material on the kiosk.

But now, you can see our new Jubilee display, and our Metro-land exhibition (complete with an 1880s map of the various railways then planned for this area). And on the kiosk, you can see an increasing number of our new as well as our old photos.... ,