Famous people in Three Rivers - John Dickinson
Resident of Abbots Langley parish, at Nash Mill and then Abbots Hill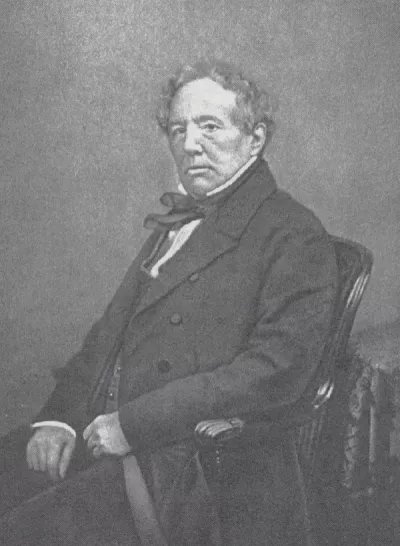 John Dickinson (1782 to 1869), the paper maker, turned Croxley from village to an industrial community when, in 1830, he opened Croxley Mill beside the Grand Junction Canal at Croxley Green, on land on the Common Moor bought from Gonville and Caius College, Cambridge.

He was born in 1782 and began his career as a stationer in London. Becoming interested in the making of the goods he sold, and being of an inventive turn of mind, he devised and patented paper-making machinery in 1807 and 1809. Until then most paper had been made by hand, sheet by sheet, but Dickinson's machinery, a considerable advance on earlier paper-making machines, enabled paper to be made in continuous rolls. Seeking a suitable site to exploit his inventions, he came to Hertfordshire, where chalk-rich streams of the Chilterns provided a good source of both clean water and water power for paper-making. There were already some 18 paper mills in the area, and in 1809 he bought one at Apsley from George Stafford.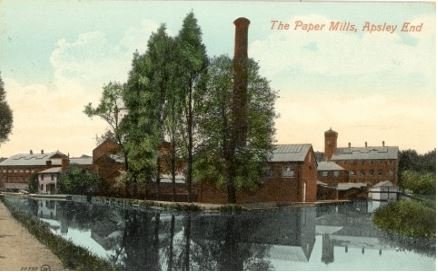 In 1810 he acquired Nash Mills, the year in which he also married Ann Grover. He leased Batchworth Mill from the Grand Junction Canal in 1819, built Home Park Mill in 1826 on the boundary between Abbots Langley and Kings Langley on land bought from the Earl of Esssex, and in 1828 started to negotiate with Gonville and Caius College for the purchase of the site for Croxley Mill, his last construction. Since this was on a Common, an Act of Parliament was needed to authorise it: the Mill started work in 1830 and by 1838 was producing 14 tons of paper a week.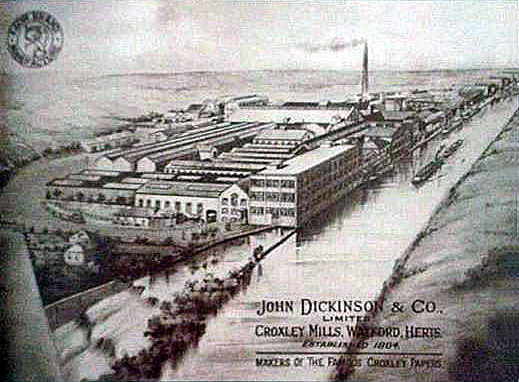 John Dickinson's personal reputation spread and in 1845 he was elected a Member of the Royal Society in recognition of his many inventions in paper making. He retired from the firm in 1858 at the age of 76 and died in 1869, aged 87. His wife Ann survived him, dying in 1874. During his lifetime John had a reputation for a hot temper and for the use of intemperate language, but this had to be balanced against his benevolence towards his workers. Among other notable deeds he helped finance the building of the Church at Laverstock Green. The firm continued to prosper after John Dickinson's death and to demonstrate the same benevolent attitude towards employees. In the 1880s the Croxley site was extended by 16 acres, allowing the Batchworth pulp mill to be closed in 1887 and paper making to be concentrated at Croxley. It was a busy period: John Dickinson and Co Ltd was formed; 50 cottages were built at Milestone Field (now Dickinson Square) in Croxley Green to house workers; in 1888 the first shorthand typist was taken on; and in 1895 the Dickinson Institute was founded by Mr Charles Barton Smith, manager at Croxley Mill, to cater for his workers' cultural educational and social needs. At this time, Croxley was very much a company village, perhaps not unlike Bournville, the Cadbury village in Birmingham.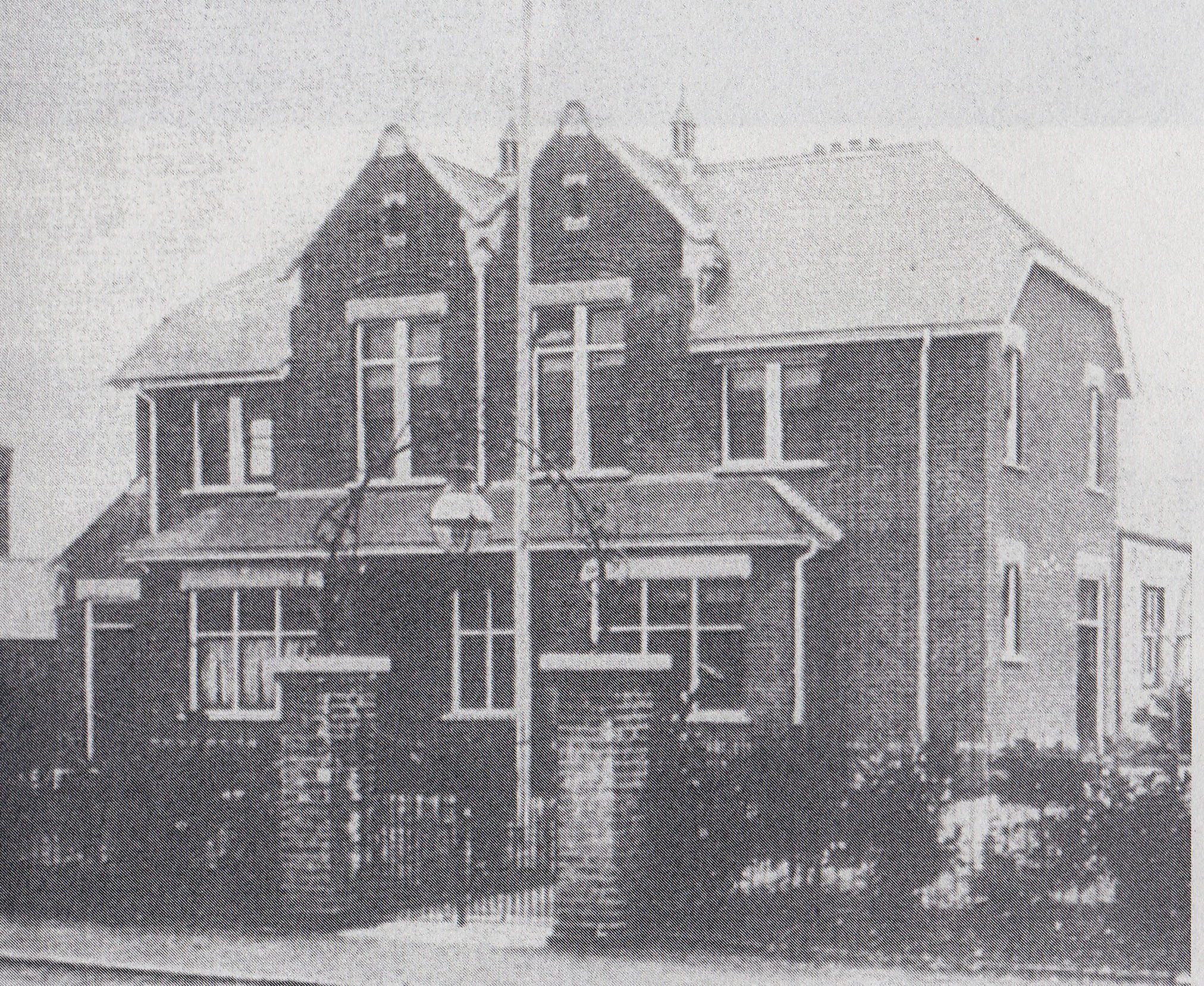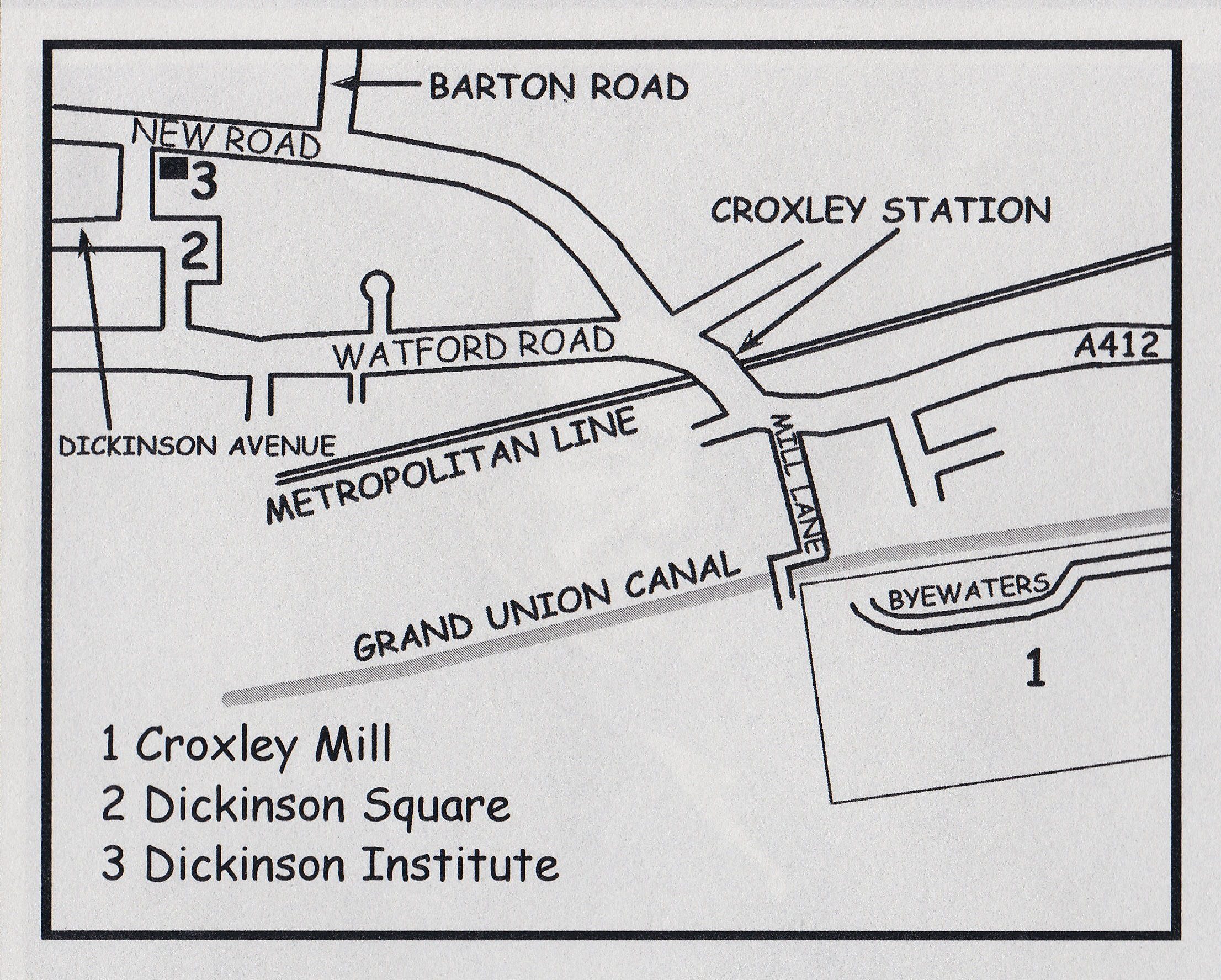 Dickinson Institute
The firm's prosperity continued in the 20th century. Among many famous brands of paper made at Croxley were Croxley Script, Colne Valley Parchment and, in India, the range of Lion papers. Between January and July 1928, as much as 5,280 miles of Croxley paper was turned into books. But fortunes changed, and 50 years later the firm was in decline. In the five years up to 1980, the mill made losses of £8 million as a result of rising costs and falling demand. Croxley Mill was finally closed on the 19th of December 1980, just 150 years after it opened, with production being transferred to the mills further up the Gade Valley. The Croxley buildings were demolished for development, first into offices for a defence contractor and then for housing as Byewaters, a residential development fronting onto the canal where barges once delivered raw materials to the mills and took away the finished paper products.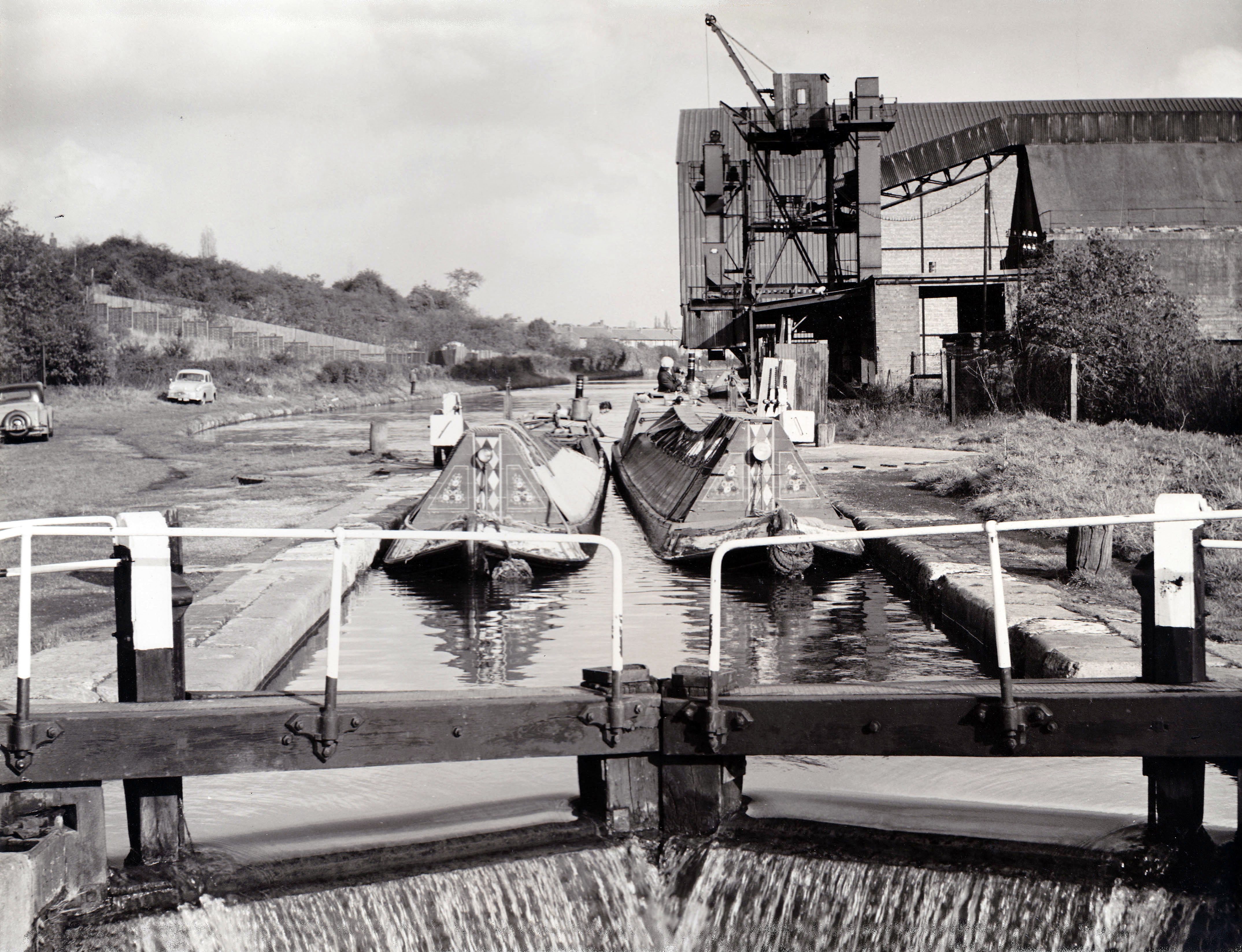 Croxley Mill adjacent to the Grand Union Canal, after closure in 1980.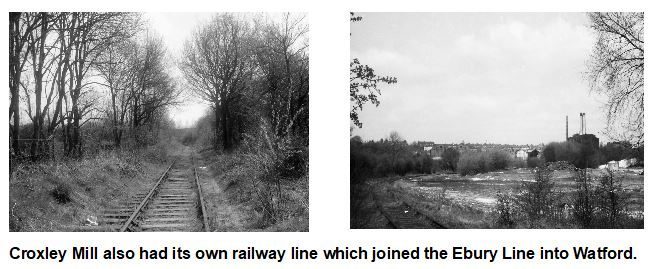 Text by Don Tilley, from sources including 'The Endless Web' by Joan Evans (1955) and the files of Croxley and Rickmansworth Libraries. Taken from a pamphlet Famous People in Three Rivers, available in the museum.
Revised 2020 By Les Mead. Apsley Mills is now the site of the Apsley Paper Trail www.thepapertrail.org.uk