Scotsbridge House and the connection to Admiral Lord Nelson.
An article from the Yorkshire Post, Weds 13 November 1901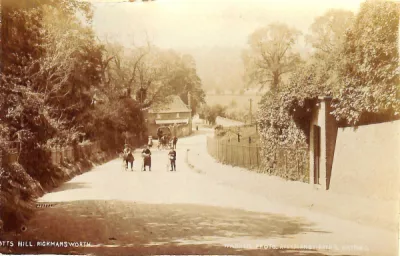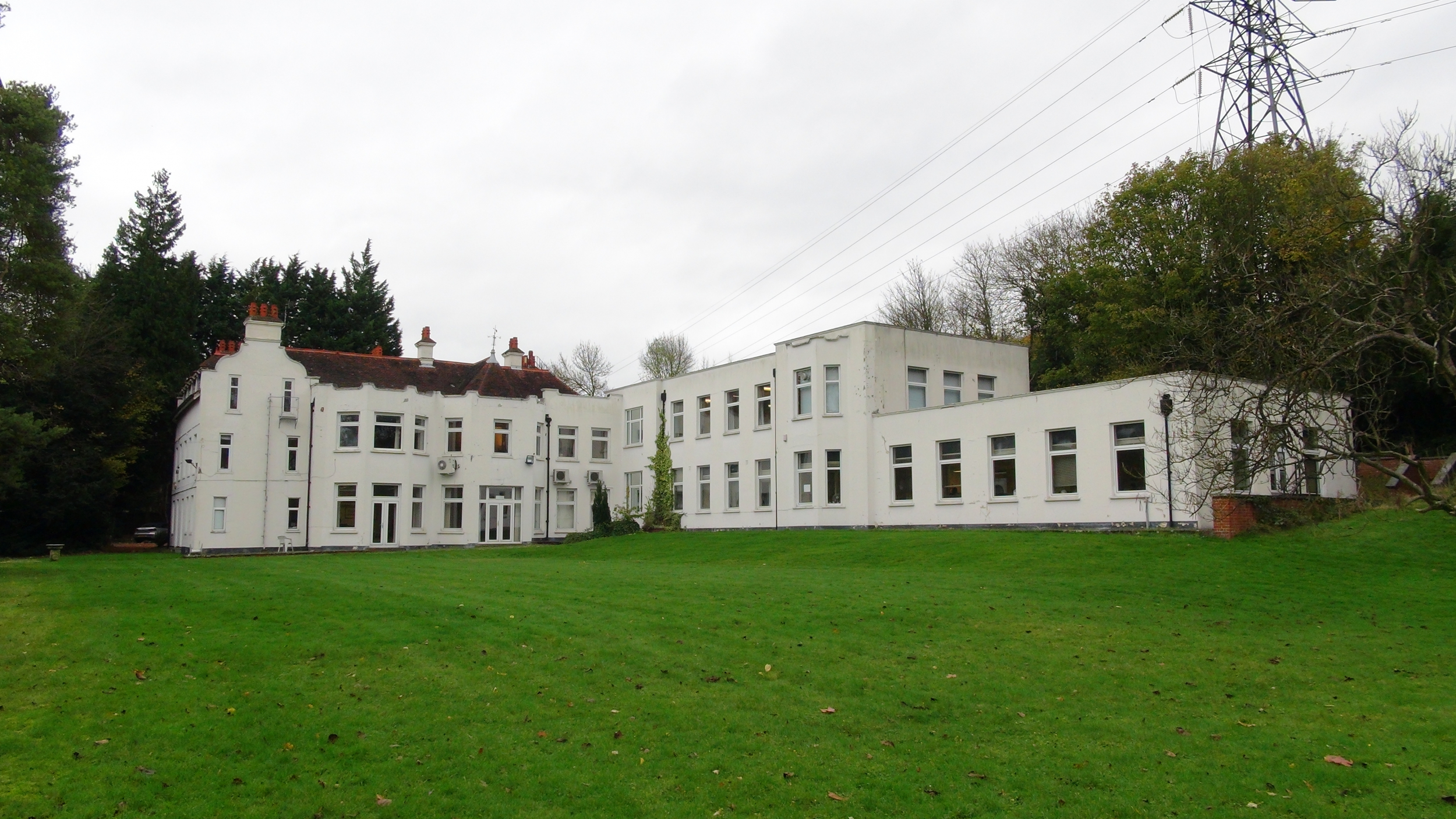 Scotsbridge House from the garden 2015
Article taken from the Yorkshire Post. Wednesday November 13 1901.
Mrs Charles Bagot's Reminiscences
When Colonel Charles Bagot of Levens Hall in the Lake District married, he induced his wife to destroy a journal she had kept of her early days. He seems to have thought that he had some cause to feel a prejudice against such personal records, but his wife had an excellent memory. Mrs Bagot's father, an uncle of the Duke of Northumberland, was Captain Josceline Percy and when in command of the 'Hotspur', a sailing ship, took his daughter Sophia on a cruise. Her racy memories of this experience, and her father's stories, make the most interesting passages in the early chapters of a book she wrote in 1901, 'Links With The Past'.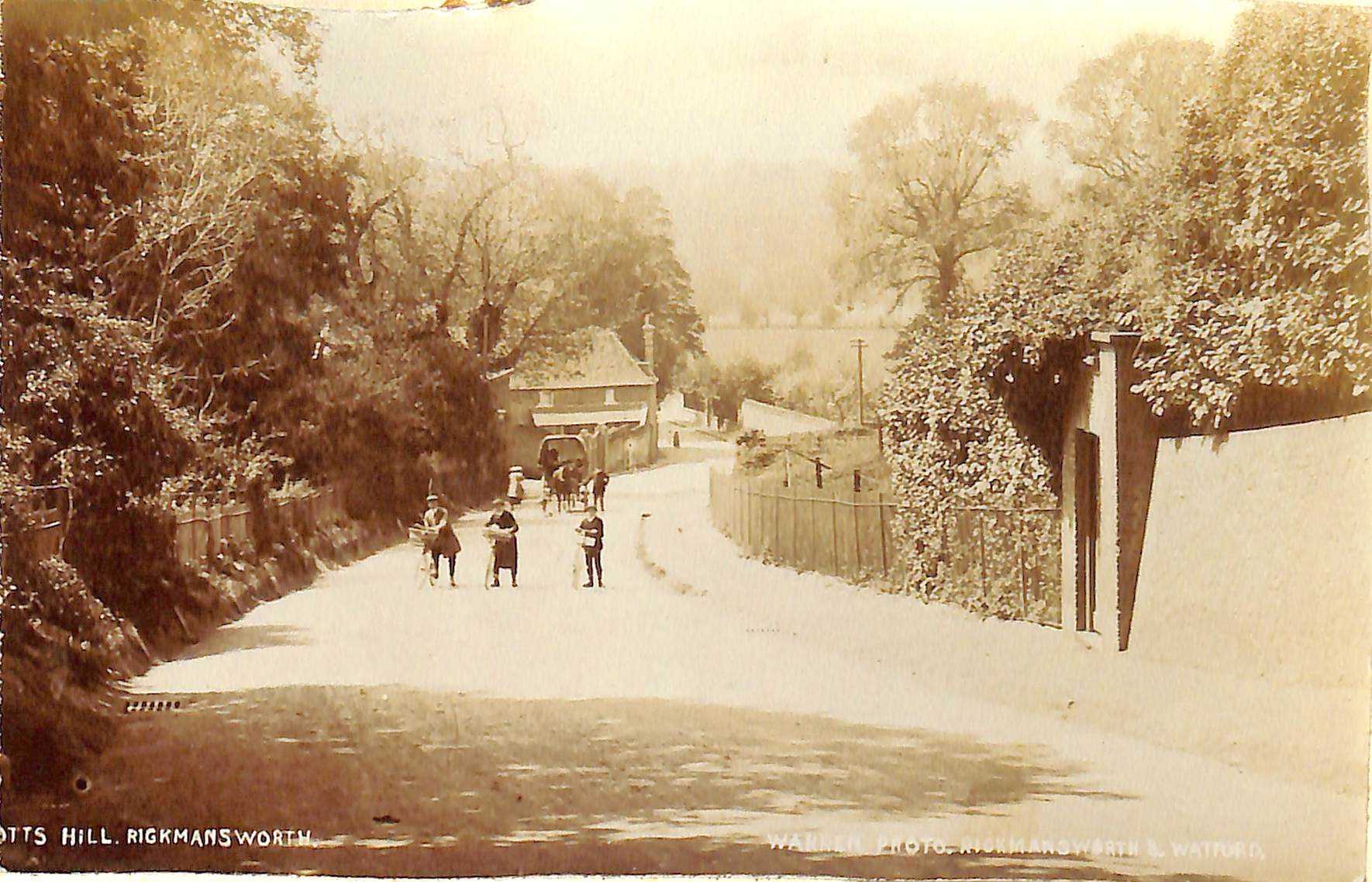 Josceline Percy, who became a Vice Admiral in 1851 and had once served under Admiral Lord Nelson, lived in Croxley Green at Scotsbridge House, at the bottom of the hill in this scene from 1826 until his death aged 72 in 1856.
"When Lord Nelson was commanding the Mediterranean squadron lying off the Bay of Biscay, the captains of two Spanish frigates, lately arrived from America, sent to entreat the honour of an audience with the Admiral, merely to give themselves the gratification of seeing a person who they consider to be the greatest man in the world. Captain Hardy took the request to Lord Nelson and urged compliance with it, notwithstanding the admiral's querulous reply of "what is there to see in an old withered fellow like myself?". Nelson always wore short breeches and silk stockings and at this moment his legs were bound at the knee and ankle with three pieces of brown paper soaked in vinegar and tied with red tape. The application was to allay the irritation of some mosquito bites. Quite forgetting this and the extraordinary appearance it presented he went on deck to see the Spanish Captains, and conducted the interview with such perfect good breeding and courtesy that his odd appearance was quite forgotten."
Mrs Bagot's father, Admiral Percy, spoke of Lord Nelson as having a singular power of attaching to himself all under his command, from the highest officer to the lowest cabin boy under his flag. Lord Nelson's sense of religion was sincere and strong. He bought it with him into his profession and it never left him to the last. Admiral Percy said "though it did not keep him from the fatal error of his life it ought to be remembered that few were so strongly tempted; and I believe it may safely be affirmed and that had Nelson's home been made to him what a wife of good temper and judgement would've rendered it, never would he have forsaken it".
A great cause of disunion between them was Lady Nelson's affection for her son Josiah Nisbet by her former marriage. She expected his stepfather to push him forward in the service, but Josiah Nisbet was, in Lord Nelson's opinion, unfitted to command and he considered that it would be impossible or at least very unwise to put him in any responsible position. When at length Josiah Nisbet was made post-captain, the Admiral placed a person upon whom he could depend as First Lieutenant in the ship. Shortly after this First Lieutenant came to Lord Nelson and told him privately "you must remove me, for if I remain with Captain Nisbet I must break him or neglect my own duty to the service". Nelson granted the First Lieutenants request.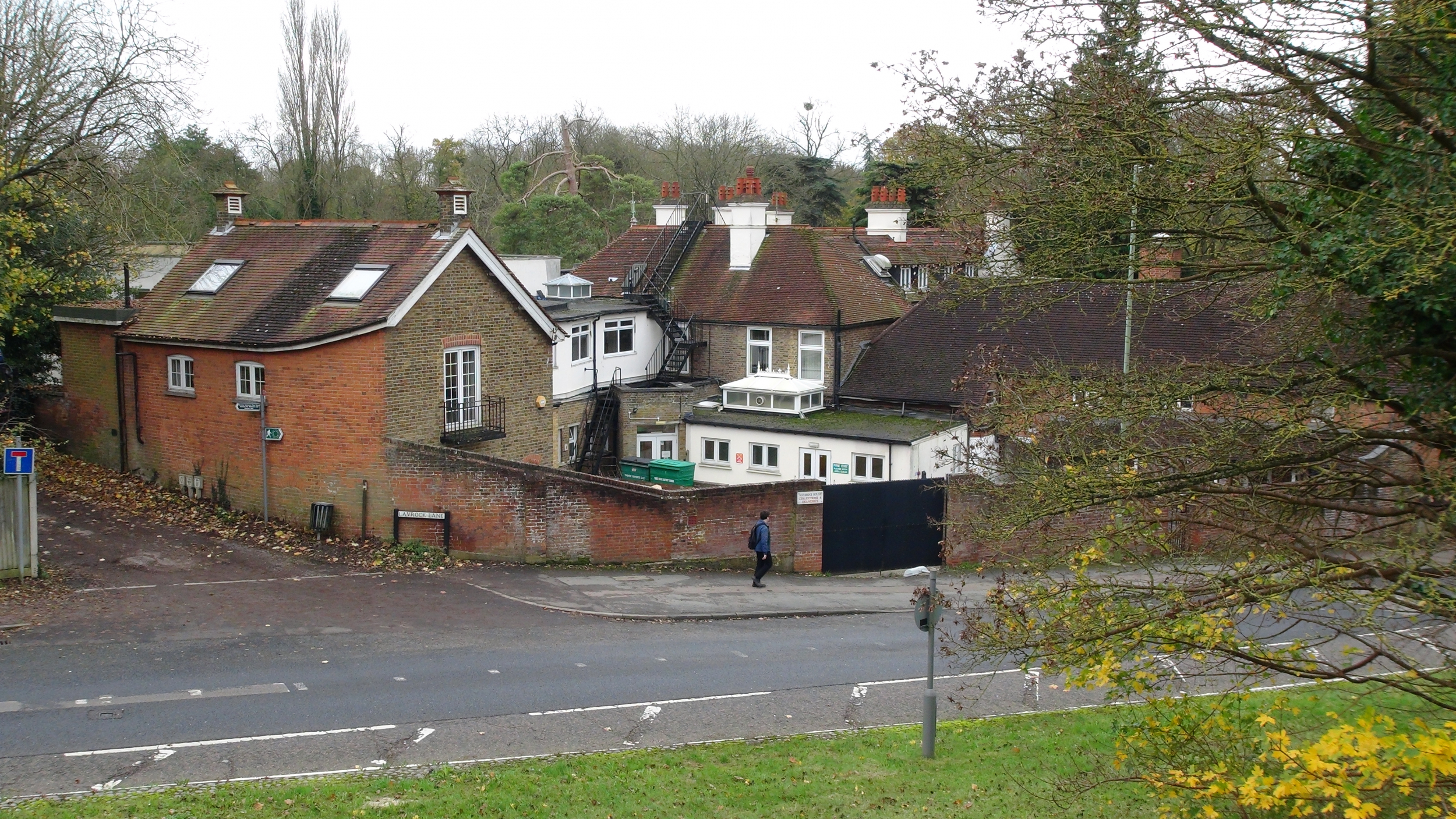 Scotsbridge House on the corner of Lavrock Lane and Scots Hill 2015
Added content. Mrs Charles Bagot was Sophia Louisa Percy (24 December 1821 Hatherton – 7 November 1908) Married Colonal Charles Bagot (20 May 1806 – 25 February 1881)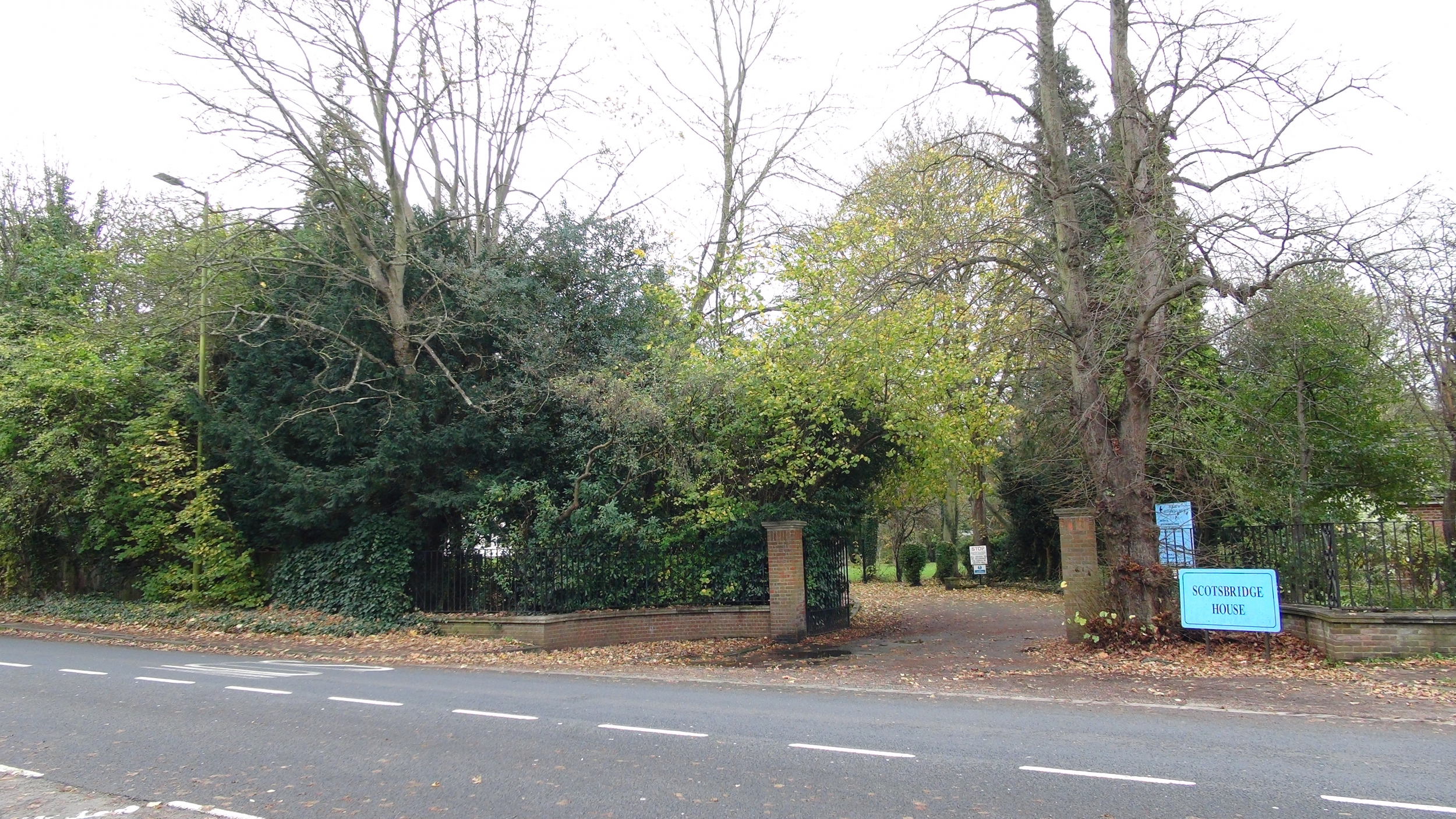 Scotsbridge House Entrance
Article researched by Nina Hosking with information from John Coopers book.
Edited by Les Mead.
Photos from TRMT photo archive.