Suffragettes take action in Croxley Green and Chorleywood
Direct action a hundred years ago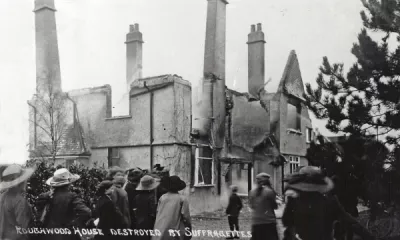 100 years ago, on February 6, 1918, the Representation of the people Act granted the vote to some women over the age of 30.
At the time, women were unable to celebrate, as the First World War would continue for another nine months. Women had been flghting for suffrage for years. Throughout the 19th Century they were granted a number of new rights but were yet to be given the vote. Although from 1886 the majority of MPs voted in support of women's suffrage bills, the Liberal government repeatedly stopped them.
Following the failure of Millicent Fawcett's National Union of Women's Suffrage to get women the vote, Emmeline Pankhurst founded the Women's Social and Political Union (WSPU) in 1903. While Fawcett had advocated peaceful protest, the WSPU took a very different approach. They chained themselves to railings, poured chemicals into post boxes, broke windows and attempted arson at unoccupied buildings.
0n 10 March, 1913, the building and platform of Croxley Green Station were destroyed by a fire started by suffragettes. Later the same year the main building at Saunderton
Railway Station was burned down. In April 1913, suffragettes burned down Roughwood, a large country house in Chorleywood. Cards bearing the words 'Votes for Women' were found in the grounds. Some used the suffragettes' violent tactics to justify withholding votes from women, and their violence alienated some. However their actions ensured the press continued to report on their fight.
But their actions would have consequences. Approximately 1,000 suffragettes were imprisoned in Britain. Once they were imprisoned many women went on hunger strike and as a result many suffragettes endured force-feeding, in which prisoners were force fed via a tube in the nostril. One suffragette, named Emily Wilding Davison, died for the cause after she ran out in front of the King's horse during the Epsom Derby. She was attempting to attach a suffragette scarf to the horse's bridle.
The WSPU ended its militant campaign at the outbreak of World War I. Women took over men's jobs in factories and offices, and proved they were just as capable as their male colleagues. Other countries began to grant women the right to vote, making Britain seem behind. In 1918, Parliament passed a bill giving women over 30 who occupied a house, or were married to someone who occupied a house, the right to vote.
Eight and a half million women could now have their say in Parliament. However it would be another l0 years before women could vote on the same grounds as men.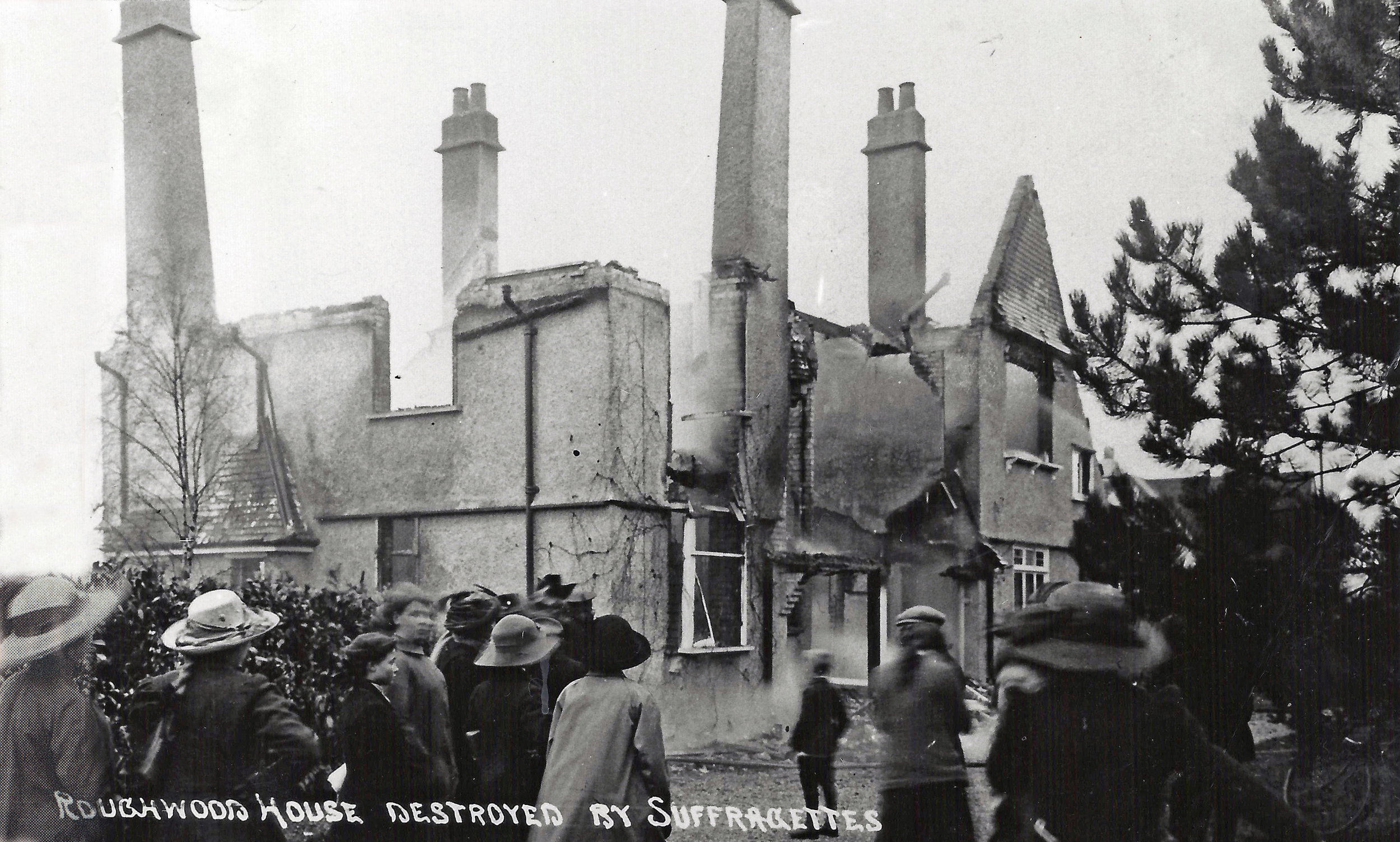 A postcard showed a crowd at Roughwood House, Chorleywood, after suffragettes set fire to it.
Article taken from the Watford Observer written by Kelly Pells