Famous people in Three Rivers - Charles Voysey
This article has moved into the main site!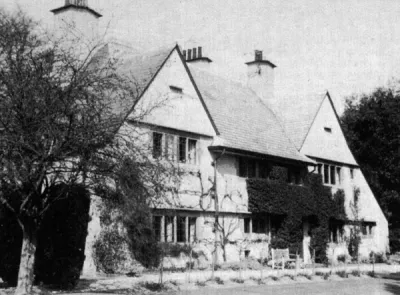 This article outlines the career and work of Charles Voysey, both in architecture and in fabric and interior decorative design. He was a Londoner who moved out to Chorleywood, where he designed and built a house, The Orchard, for himself and his family, and lived in it for approaching twenty years.

The full article an be found here.