Croxley Green
A village in its own right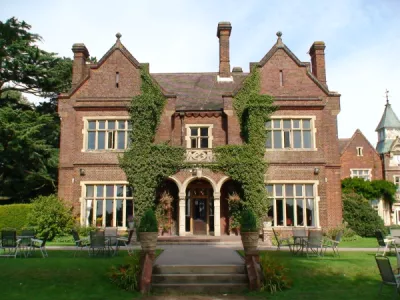 Croxley Green is fortunate in having a strong local history group supported by the Parish Council. Their website is here, and is well worth careful study.
It was a quiet agricultural community, covered by the manor of Croxley owned by Gonville and Caius College Cambridge from 1545. From 1762 it was on the Reading and Hatfield Turnpike, which entered Rickmansworth parish from Watford at Cassio Bridge, but it did not change much until about 1797, when the Grand Junction Canal came through. The canal was never intended to provide much for places like Croxley Green through which it passed: the focus was on London and the Midlands. But the canal attracted the ambitious paper maker John Dickinson, who in 1828 bought land on Common Moor from Gonville and Caius to build the fourth and last of his Hertfordshire paper mills. This introduced for the first time an industrial enterprise which was to remain a dominant feature of the village until 1980, using the canal and the railway to great effect to supply paper to an international market. Croxley Mill carried the name of Croxley Green to a vast public.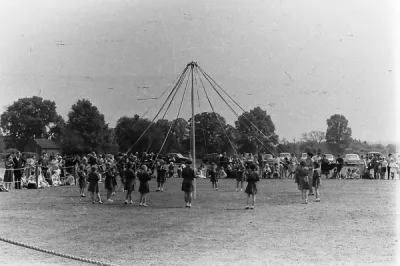 Dickinsons were responsible for developing a great number of services and benefits for their staff and the other residents of the village. The image above shows the Maypole on the green during the Croxley Revels, which was well established in the early 1950s an came to the attention of John Betjeman when making his film 'Metroland' twenty years later. The maypole, however, was older, and residents recall it being stored under the stage of the Institute during World War 2.

Croxley Green was served by a branch line of the LMS Railway from Watford Junction, but road traffic took people to Watford more conveniently and it closed in the late 1990s. It is seen below in 1960. It had also been put on the Metropolitan Railway in 1925 on the branch to Watford, establishing Croxley Green firmly as part of Metroland.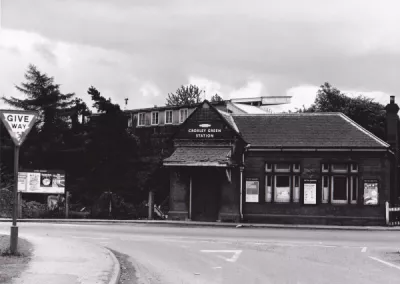 More of the history of Croxley Green will follow!

More from this section